iFeatures relaunches with enhanced support for filmmakers
---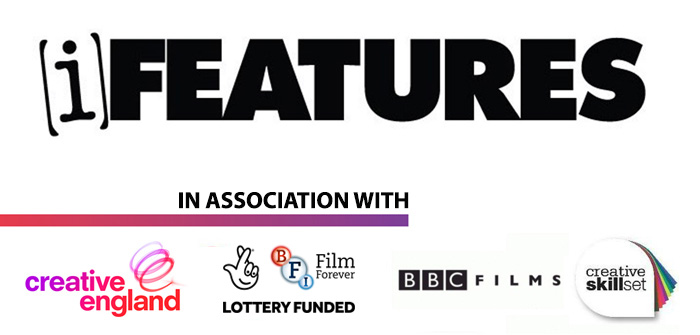 Date Posted: February 22, 2018
iFeatures is a filmmaker initiative run by Creative England with support from BBC Films and is made possible through National Lottery funding from BFI and Creative Skillset. The aim of the programme is to support the development and realisation of low budget feature films, and to discover the next generation of passionate filmmakers in the UK.
iFeatures offers a unique opportunity for filmmakers to explore and help realise their vision. In addition to funding the development of twelve projects, each selected team will take part in an intensive, exploratory Lab programme which will include dedicated support, access to industry and networks, as well as mentoring and high-level training with established industry professionals.
iFeatures will back directors and writers making their first features, with the ambition to foster the highest quality British debuts from the most dynamic and inventive storytellers. Seeking distinctive voices, bold visions and a powerful sense of place that showcase stories from across the whole of the UK, changes to the scheme will establish it as the UK's premier film Lab programme, driving the development of UK low-budget debut features and realising the talent of emerging UK filmmakers.
Projects which are not filmed in the English language, including Irish and Ulster-Scots, are welcomed so long as the story is set in the UK.
iFeatures has proven itself to be highly successful, with previous productions such as Lady Macbeth, Apostasy and The Levelling enjoying critical acclaim and firmly establishing exceptional new talent.
iFeatures will expand on its track record of championing powerful voices and original stories with a strong sense of place by supporting and representing UK-wide talent and stories. Previous feature films have shone a new light on period Northumberland, rural Norfolk, farming in Somerset and Jehova's Witnesses in the North West, while films coming soon include the first British film made in British Sign Language and female driven stories set in the unseen margins of Brighton and an off-season Cornish holiday park. Further films developed by iFeatures and produced outside the programme include multi-award winning northern films Adult Life Skills and God's Own Country – both of which were financed by the Creative England Lottery Production Fund.
The closing date for applications is Wednesday 28th March 2018 at 5pm.
If you are interested in applying or would like additional information on the initiative, please click here.