Creative XR briefing Belfast
---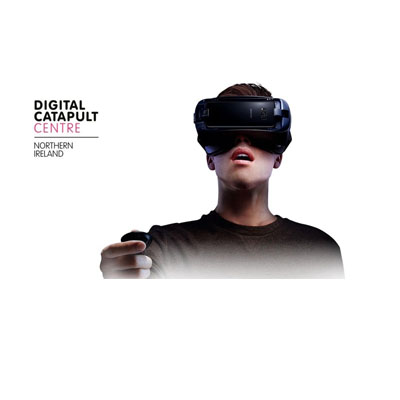 Date Posted: September 21, 2017
Come along to the MAC on Tuesday, 10th October to take part in a fantastic Digital Catapult funding call and to hear more about some exciting news in the NI Immersive Technology sector.
Digital Catapult NI, in partnership with Immersive Tech NI, invite you to an evening of talks, networking and to learn more about a brand new initiative: 'CreativeXR'.
CreativeXR unlocks the opportunity for creative talent to experiment with immersive content that inspires audiences.
Focused on the creative industries, namely the arts and culture sector; the three-month programme works with the best creative teams to help develop concepts and prototypes of immersive content by offering access to finance, facilities, industry leaders and commissioning bodies. The programme has been developed by Digital Catapult and Arts Council England, with support from Innovate UK.
The open call for applications is running throughout October and more information can be found at http://www.digitalcatapultcentre.org.uk/about/projects/
At this briefing session in Belfast you can find out more about the launch of CreativeXR and how you can get involved.
Thanks to Immersive Tech NI, we'll also have an eclectic range of talks:
BBC Rewind will share their thinking around how they plan to use the BBC sound archive with intelligent personal assistants – devices such as Alexa.
Enter Yes will be sharing their studio secrets to bring you the story behind 'Beyond Hirieth', their exciting Sci-Fi shooter style game with an emotionally driven narrative available for VR and mobile platforms.
The folks at Retinize will explain how you film a world title winning boxer in 360 degrees while he attempts to punch the camera, with their 'Fight Game' Carl Frampton, VR experience.
It all begins at 6pm where you can try some demos brought along by our guest speakers.
Food and drinks provided.
"CreativeXR" is a programme developed by Digital Catapult and Arts Council England, with support from Innovate UK.
Other briefing sessions will be held in London, Brighton, Bristol, Manchester and Gateshead.