Cinemagic Ambassadors from Northern Ireland jet off to take part in Cinemagic Film and Television Festival for young people in Los Angeles
---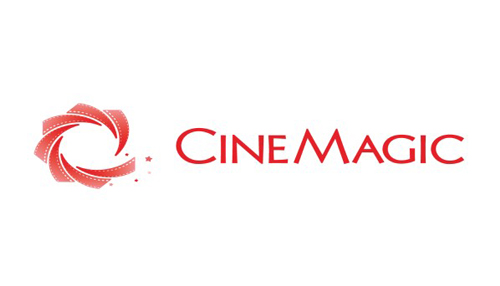 Date Posted: March 9, 2018
Nine young Cinemagic ambassadors from Northern Ireland are jetting off to take part in the Cinemagic Film and Television Festival for Young People in Los Angeles (9-19 March 2018).
The group of aspiring local young filmmakers will join forces with young people from Hamilton High School (Castle Heights), New Roads High School (Santa Monica) and Jordan High School (Watts) in Los Angeles.
They will participate in an exciting, jam-packed programme of masterclasses, studio tours, screenings, presentations and film camps with representatives from the world's biggest film and television studios.
These include FOX, HBO, Sony, Academy of Motion Picture Arts and Sciences, CBS, Warner Bros. Studio Tour Hollywood, New York Film Academy, Jim Henson Company, Remote Control Studios, Ross King MBE (a Cinemagic LA board member), director James Foley, award-winning producer Francis O'Toole, American actor Robert Picardio (STAR TREK), Lance O'Connor, Cinemagic LA board member, and executive producer and CEO of Minted Content.
Cinemagic, which receives funding support from Northern Ireland Screen, is the largest film and television festival designed for and by young people in the UK and Ireland.  Each year over 40,000 young people (aged 4-25) in Belfast, Dublin, London, France (Castres), New York and Los Angeles participate in Cinemagic events.
The young people from Northern Ireland and Los Angeles will also collaborate in a unique project to produce a piece of musical theatre. They will perform and showcase this to an audience of celebrities, film and music industry executives at the annual Cinemagic Los Angeles Showcase event on Thursday 15 March 2018 in the Fairmont Miramar Hotel and Bungalows, Santa Monica, Los Angeles.
Joan Burney Keatings MBE, Chief Executive, Cinemagic International Film and Television Festival for Young People, discusses:
"Filmmaking requires a collaborative approach. The partnership that we have managed to establish between Los Angeles and Belfast is really paying dividends for the young people from both locations.  They are being provided with fantastic work experience and opportunities that they never imagined they could access."
Ms Burney Keatings continues: "The last few years have been a particularly exciting time for Cinemagic. We have firmly established annual Cinemagic Film and Television Festivals in Belfast, Dublin, London, Paris, Los Angeles and New York, with over 40,000 young people participating in our events each year.
"In the last 4 years we have produced two feature films; secured worldwide distribution for our first feature film A CHRISTMAS STAR; developed two "behind the scene" documentaries, produced over 45 short films; supported hundreds of young trainees to work in the film and television industry; and we are now planning the world premiere of our next feature film, GRACE AND GOLIATH later this year!"
Cinemagic's GRACE AND GOLIATH film offered 48 aspiring young filmmakers, aged from 17 to 25 from Los Angeles and Northern Ireland, the unique opportunity to get involved in an invaluable six-week training programme across disciplines such as directing, production, costume and make-up, sound, lighting and music composition. It is the only project of its kind that brings together young people from LA and Northern Ireland to work with industry professionals to make a feature film.
GRACE AND GOLIATH is a comedy about an American film star whose world comes crashing down, and who finds himself lodging in the home of a working class family in Belfast, Northern Ireland.
To see an overview of what the local and international young people achieved during last year's Cinemagic Festival in Los Angeles please check out the following link: https://vimeo.com/205447644